A few months ago I had the chance to interview Peter Kim, co-founder of the lovely new Timbertrain Coffee Roasters in Gastown, Vancouver. You can follow them at @Timbertrain.
Alex Knight: There's no question coffee shops are ubiquitous and are a challenging landscape to venture, especially if you're fighting against big corporate chains. How did you set out to differentiate yourselves from your competition? What makes Timbertrain unique, and why launch now?
Peter Kim: First of all Alex, we appreciate your attention and interest in Timbertrain. This gives us a great opportunity to share our story and your questions hit all essential points. We will begin with the first part of your question of "what sets us apart". We have a vision to live out — it's to achieve a pay it forward chain reaction, involving every individual in the coffee industry, from green bean harvesting farmers to coffee drinking consumers. Let us elaborate. We ultimately want to share the best quality coffee possible by directly contributing to the initial stages of sourcing the beans. Why? We understand and recognize the numerous variables involved in the production of coffee. The complexity of coffee fascinates us and thus, we feel the need to closely research it from the base of its origins. Our long-term goal is to support and develop personal relationships with farmers around the world so that direct involvement can be possible. If we attain this goal, this will open new windows of opportunities to pick at the details so that we can deliver the finest coffee to our customers. Competition is inevitable and the term, "survival of the fittest" may be the corporate reality, but our focus is not on economic viability for the sake of making money. Instead, it's to be immersed in the world of coffee, because that is our obsession, or should we say, engine that keeps us going.
So why launch now? The timing of unexpected opportunities and coincidental personal encounters all fell into place. I would like to mention that meeting Kevin three years ago, (our quality assurance manager), and partnering up with him to be a part of our journey was one of the important and unexpected opportunities. We also saw a rapid growth of specialized independent cafes in Vancouver. Vancouverites were becoming more and more sophisticated, educated coffee drinkers — supportive of local community cafes. Timbertrain wanted to contribute to this demand and join in on this culture.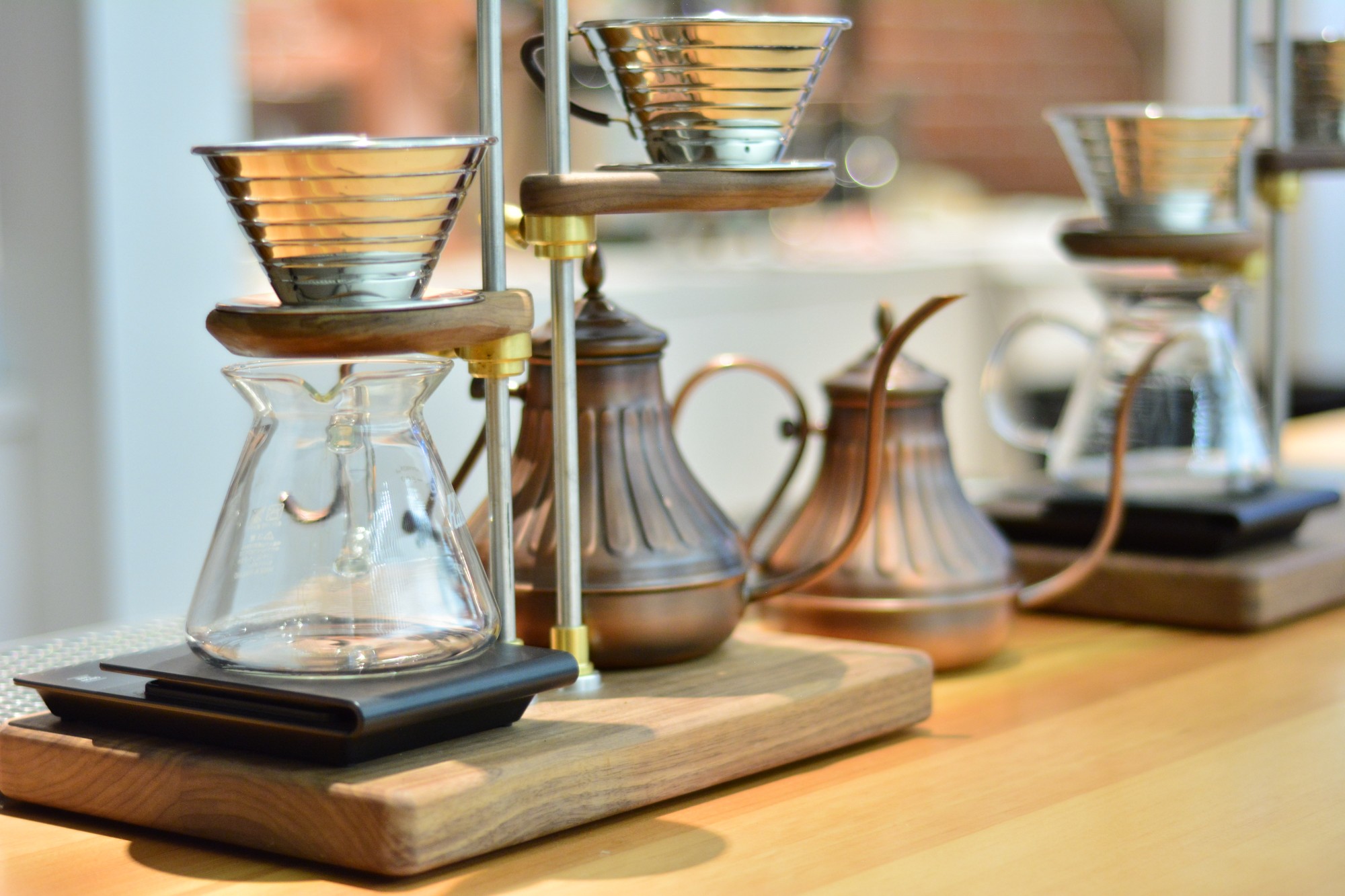 Alex: You mentioned your vision, wanting to achieve a pay it forward attitude. I've noticed a trend with roasters in North America where more are getting directly involved with local farmers. Making sure that farming is done in a responsible and sustainable way is crucial and clearly seems like the where we all want to be. Do you expect to see Timbertrain forming personal, long-term relationships with the growers in the future? Can you also speak to what's involved with respect to reserving a plot of land that would guarantee you have unique batches of beans?
Peter: Our ultimate goal is to form a long-term relationship with farmers. In order to do so, there are resources and information to gather which will require time, dedication, and perseverance. We recognize the challenge of this task, but are planning to develop and follow rigorous means to attain our venture.
If we develop such a relationship, Timbertrain's role with local farmers will be best described as collaboration. Direct relationships with the farmers will enable us to see at first hand the essence of the beans — how, where, from whom, and under what conditions the beans are sourced. This will bring a shift of perspective, gaining insight into the labour of the local farmers and experiencing the process of communal work in brewing a cup of quality coffee. We would propose to secure a guaranteed income to the local farmers, giving them the assurance of fixed financial security, as some of the farmers live in unstable conditions of inconsistent income. We hope that once the farmers work in sustainable conditions, they will focus merely on cultivating quality beans. This in turn, would flow in the direction of our pay it forward attitude, creating a cycle of spreading good works with the right reasons.
As a small roaster, it is going to be extremely challenging to implement a direct trade with farmers at the early stage. It's not just a matter of purchasing the green beans but it would involve extensive coordinating work from our end from milling, storing and shipping. In the end, we would definitely pay higher prices, but we would know that local farmers are indeed benefiting from the prices we offer. Others may say that our vision is overly optimistic, an unrealistic dream perhaps. However, that optimism is our locomotive that helps us get to the place where we want our operation to be. With continuous local support, we are confident that our goal can be achieved, which in turn, ultimately delivers the best coffee possible to our customers.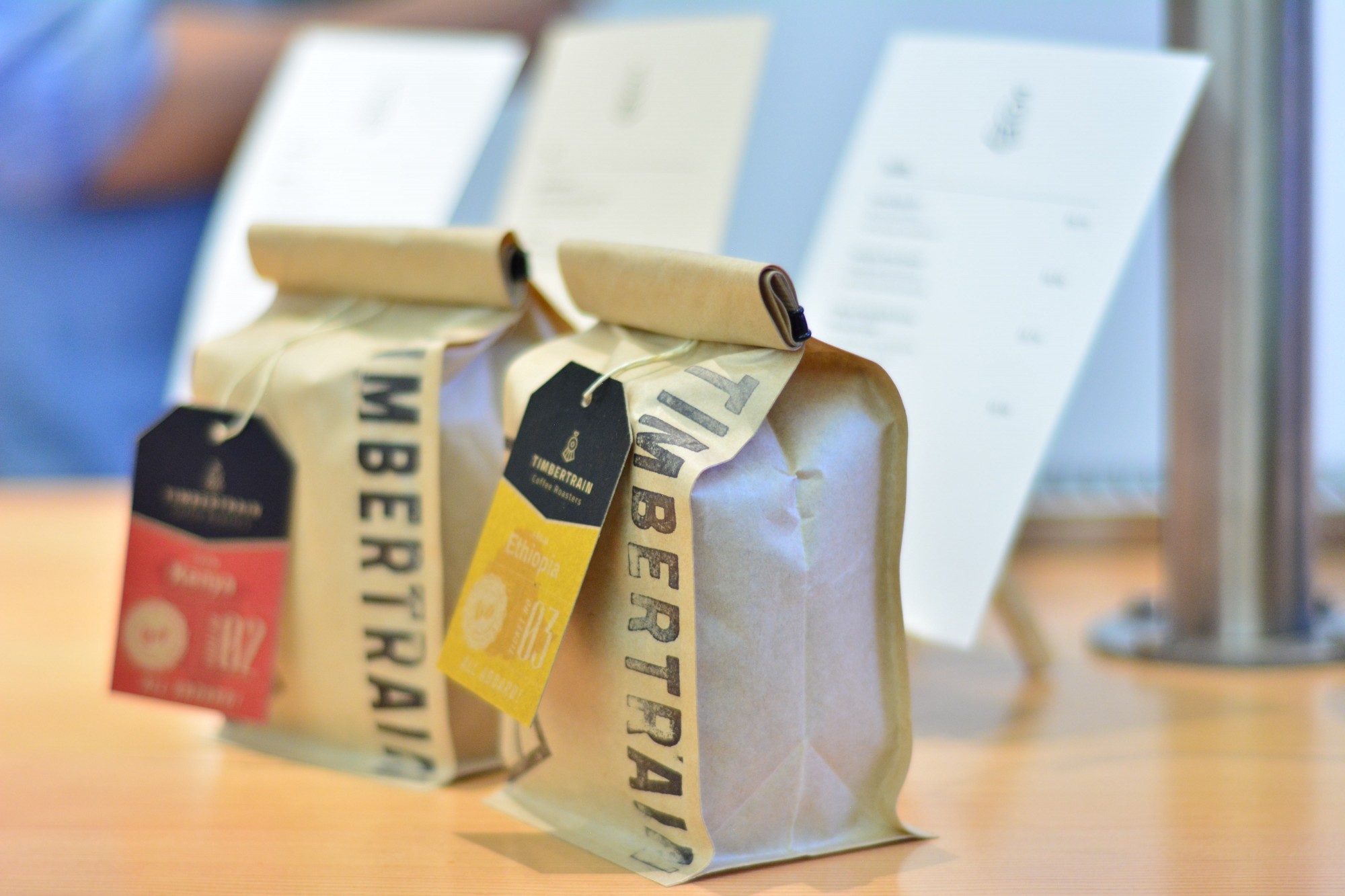 Alex: What's the story behind the business name, and how did you end up going into business with Jeff? Isn't it risky having a business partner?
Peter: There are three partners: Jeff, Min, and myself. Any kind of partnership or joint venture can be extremely risky. We are fully aware of this fact and we try to mitigate the risk of having internal issues by being open-minded and knowing when to compromise. We are all very close friends and know each other so well. We are not too worried about having an issue as business partners.
We all share a childhood fondness and wonder for trains; how trains worked, how trains transported people from one place to another, and most importantly, how trains brought people together. In addition, we wanted to associate our name with the west coast, or more precisely the province of British Columbia. BC is known for its mountains and trees, so it was decided that the word "timber" would be part of the name (it sounded bold and strong). Timbertrain is the realization of our shared childhood dream of bringing people together and building community through our newfound passion of coffee.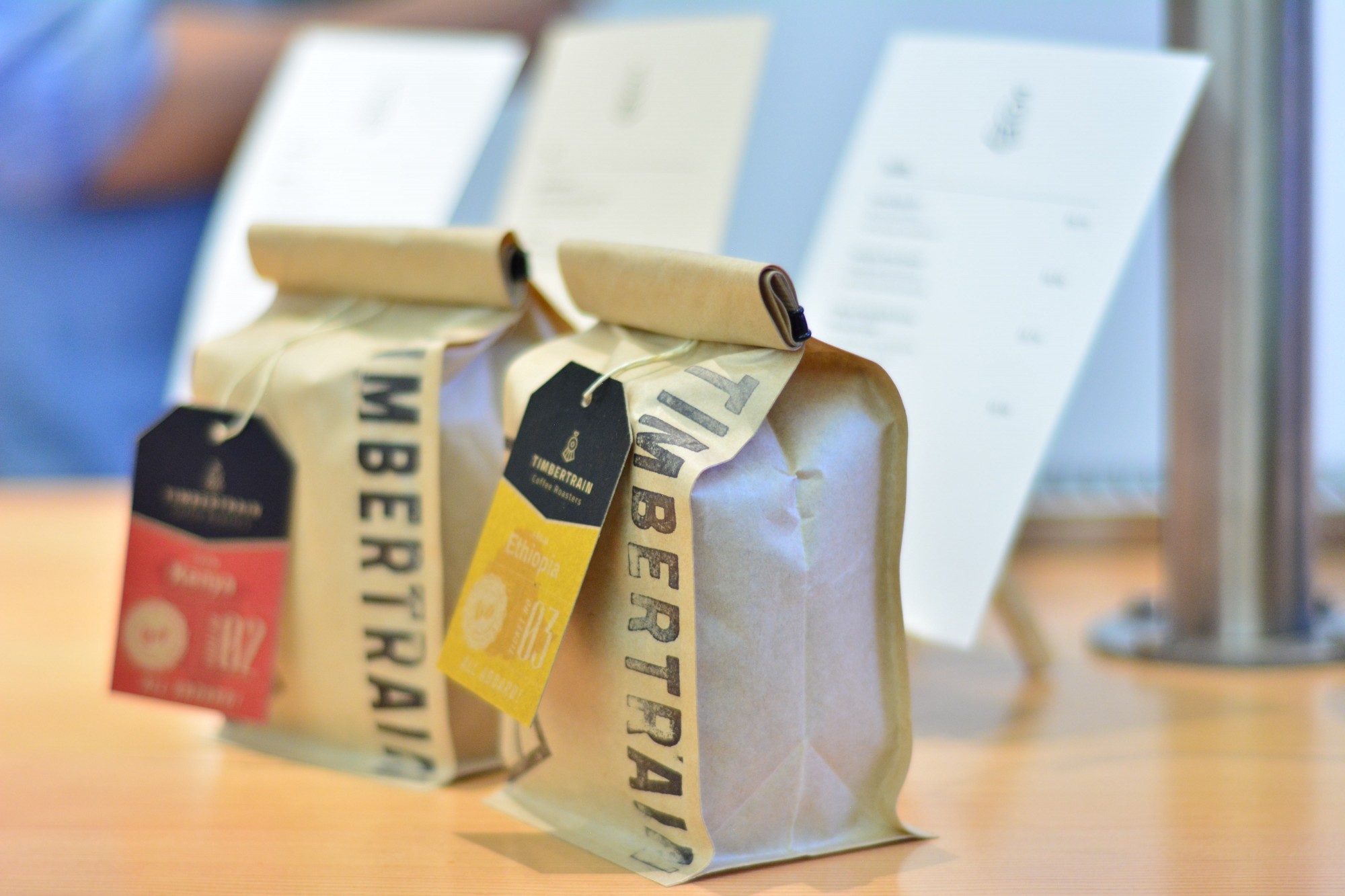 Coda
I'd like to thank Peter Kim for his time to conduct this interview. Make sure to check out their website for more information and don't forget to drop by their place if you happen to be in Vancouver.